Spyder X Pro 5.6 Installer for Windows, 5.27.20
Supports this Spyder sensor:
Spyder X Pro - ONLY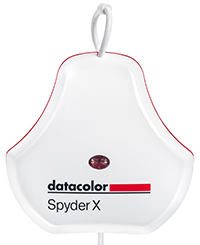 Operating System Support
Windows 10 32/64
Windows 11
************* Highlights *************

*** 5.6 version: (NEW 5.27.20)
Fixed an issue that could cause Spyder X not to be recognized, if certain 3rd party USB redirection software was installed.
Fixed a bug in which the "Help:Learn More About Spyder X" command sent the web browser to a Spyder5, rather than Spyder X, web page.
Fixed some cosmetic issues (longer text wrapping and not being completely visible) in several places in the user interface (French, Italian, and Spanish).
Other assorted internal improvements and bug fixes.
NOTE: The version number is going directly from 5.4 to 5.6 (skipping 5.5) to match the OSX version.