Select your desired workflow: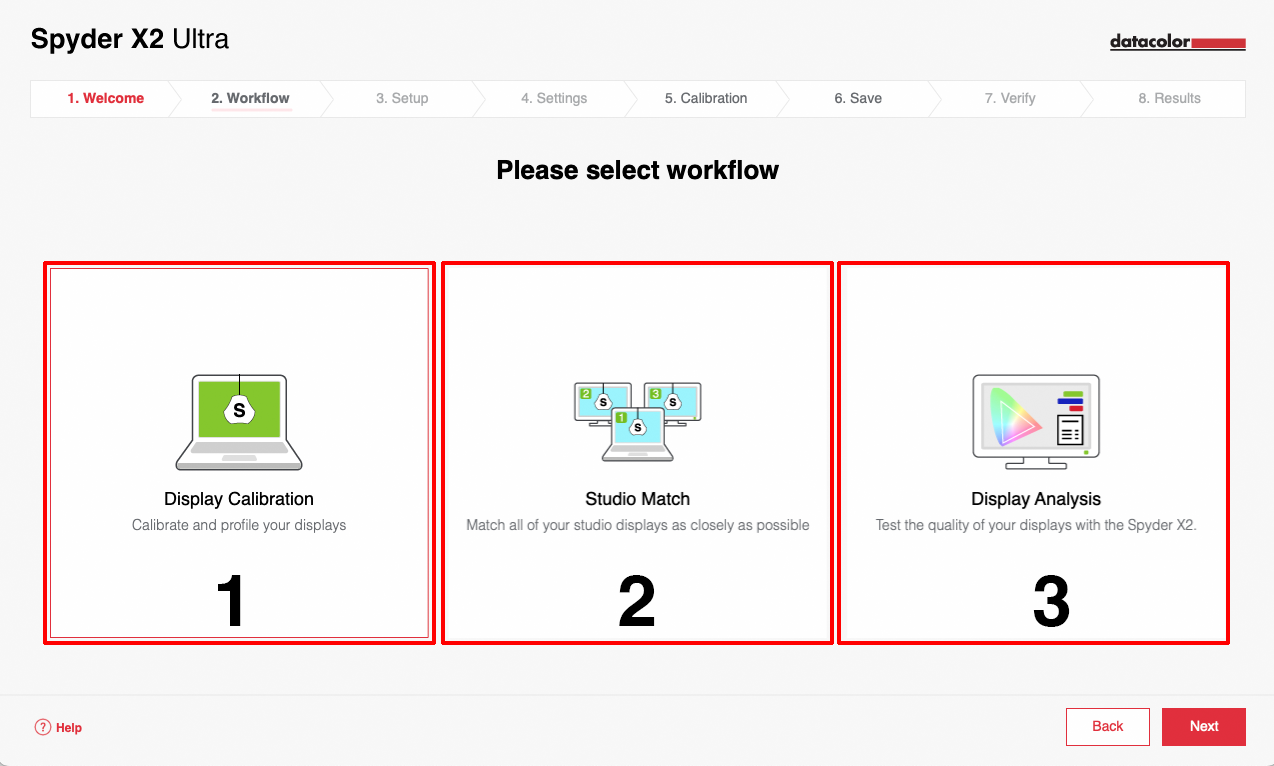 Display Calibration

- Calibrate and profile your connected displays.



Studio Match

- Studio Match will help you get a consistent view over all your displays.



Display Analysis

- The Display Analysis contains tests to help you analyze your display and identify its weak points. Get to know in which circumstances your display works best.