Save Calibration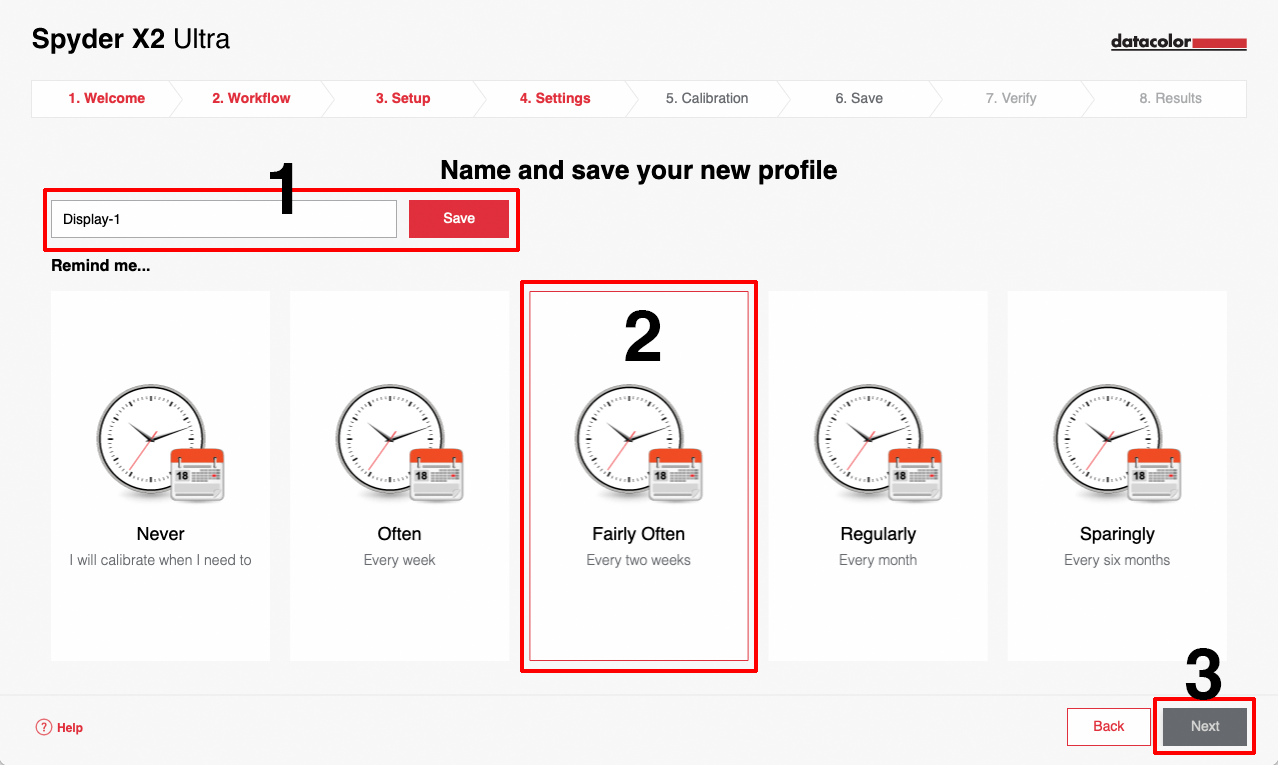 Name and Save Profile

-Based on the measurements done, the monitor profile has already been generated and is ready for saving. You can now save it under a custom file name.

- Here is our sample file name which we think works best to keep an archive of your monitor profiles:

"Make_Model_6500K_2.2_120cd_yyyymmdd(date)_ver1"

-Once you've typed in your custom profile name, you can click on Save to proceed.


Calibration Reminder

- You can set a reminder to recalibrate your display at regular intervals.

- We recommend that you recalibrate at least once a month because a display's lifecycle can vary (depending on gradual changes in backlight power and color filter)..

-Set your preferred option and click on "Next" to save this reminder.

-You can always change this reminder settings afterwards inside the software preferences.